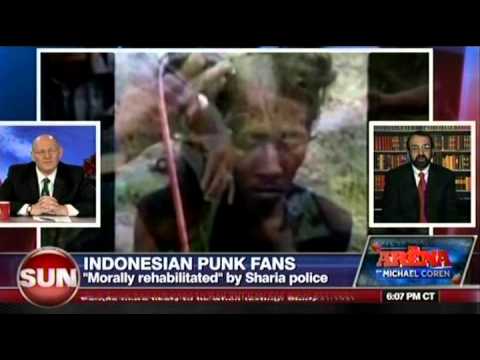 Uploaded by blazingcatfur on Dec 20, 2011
Michael Coren & Robert Spencer:The Not So Moderate Muslim Nation Of Indonesia
Zilla has more about the attack on Indonesia's punk rock kids by shari'a and regular police:
Islamonazis locking up punk rock kids. I say HELL NO!
Check out the cool videos at the end of my post, we should support the right of those kids to ROCK!
---